Let's face it, taking your kid out to eat is always stressful. As much as you teach them to behave, sitting still for that long is a struggle for any child. This can create awkward situations in certain restaurants where people are unaccustomed to children. Luckily, many restaurants have made changes to ensure that families with children can still eat at their restaurant and have a good experience. This list includes a few of the top restaurants in North Phoenix that are family friendly.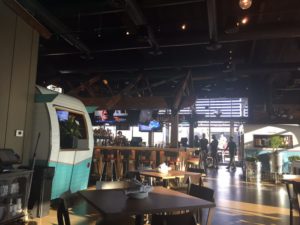 6107 North 7th Street
Phoenix, AZ 85014
(480) 750-0506
What kid doesn't love camping and s'mores? As soon as you walk into Camp Social it is as if you have been transported to a campground in the mountains. The fun, festive atmosphere and delicious food make this an ideal family restaurant. Enjoy local influenced foods along with American classics. Fun experience for the whole family, and completely out of the norm.
Tip: If you get there early, you may be lucky enough to get seated at a table inside a camper!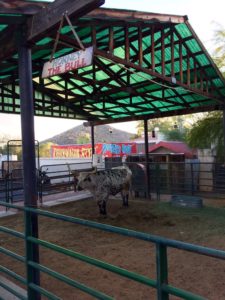 8383 South 48th Street
Phoenix, AZ 85044
(602) 431-6474
A little south is The Rustler's Rooste – a honkey-tonk steakhouse that provides live entertainment and impressive views of the valley. This family-friendly restaurant has been family owned and operated for over 40 years and continues to serve as a top dinner destinations for Arizona families. Rustler's Rooste has a live long horn on their property that the kids will love, as well as a slide into the dining room (stairs are available for the less adventurous). If the atmosphere isn't enough to win the kids over, the food surely will – they even have rattlesnake on the menu.
818 North 5th Ave.
​Phoenix, AZ 85003
(623) 522-6027
The Teapot is an adorable café near downtown Phoenix that caters to families. Located in a historic, renovated home The Teapot is perfect little spot for a casual, stress-free lunch. The yard of the home is converted to a "play area" for children, so there is no worries as to how to keep the kids sitting through the meal. Perfect spot to catch up with friends while the kids can play.
Note: There is a $2 charge per child (ages 1-8) for use of the play yard in order to keep up with maintaining the toys and yard.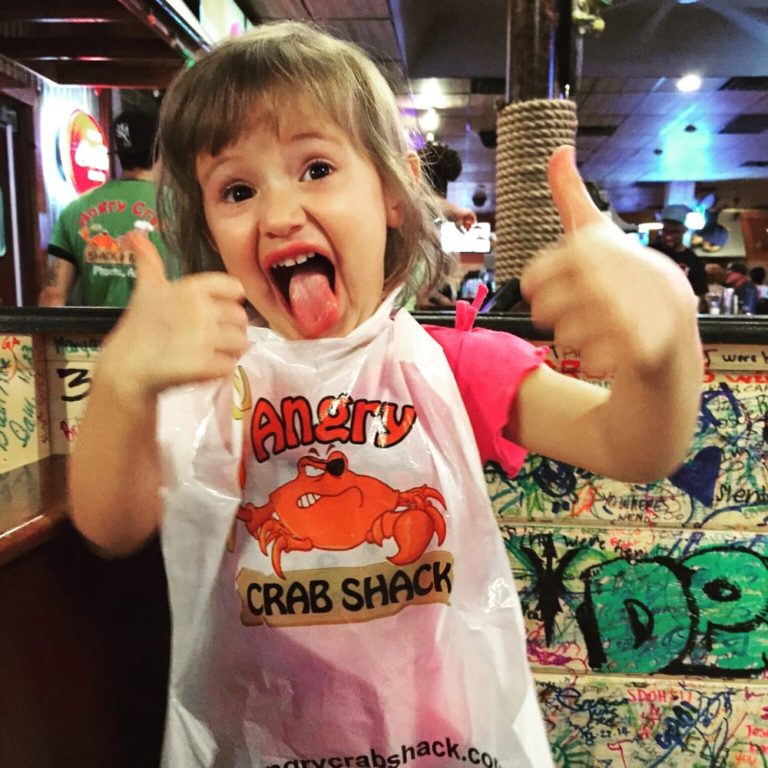 2808 E. Indian School Rd.
Phoenix, AZ 85016
(602) 956-3088
If you're looking for a messy, fun meal with the family then Angry Crab Shack is your spot. Kids will have a blast trying to crack open the crab legs and enjoy the hand-on aspect of this meal. For the extra adventurous, they also offer crab legs or alligator nuggets. This unique restaurant will provide a memorable family dinner that everyone will enjoy.
This delicious restaurant has two Phoenix locations.
110 E Roosevelt Street
Phoenix, AZ 85004
602-795-2193
2502 E Camelback
Phoenix, AZ 85016
602-954-4712
This restaurant started out as a food truck, but after it's instant success they upgraded to an official storefront and they just keep on growing! It's no surprise why they have become an instant success, due to their gourmet hot dogs, served on homemade naan bread. That's right, no hot dog bun, naan. The restaurant has recently expanded their offerings to now include hand-crafted doughnuts that will guarantee you leave with a smile. Kids can enjoy corndogs, Polka Dot Casserole (mac n' cheese with hot dog bites), or even a Frito pie.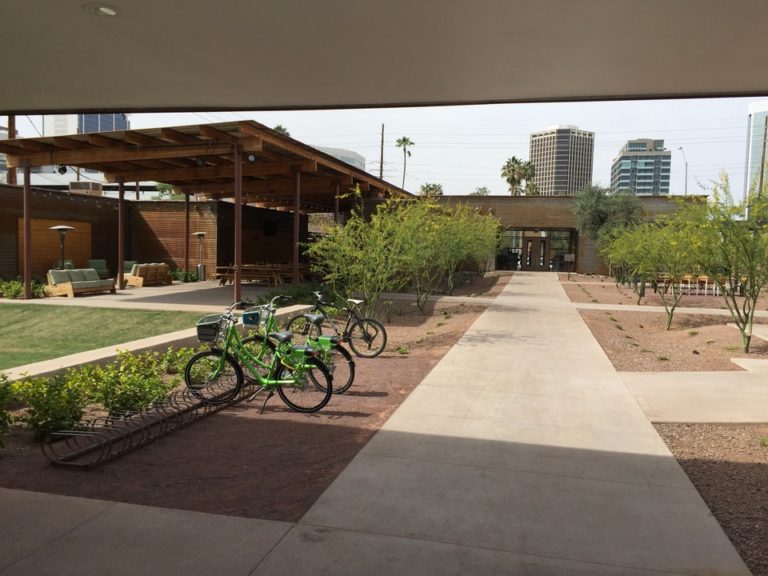 3243 North 3rd Street
Phoenix, AZ 85012
(602) 687-9080
Ocotillo is a casual dining destination in midtown Phoenix. Their indoor/outdoor restaurant is ideal for families due to their unique garden spaces, such as the Chef's garden, Mesquite terrace, Lucy's lawn, and the beer garden. The restaurant provided plenty of space for kids to explore and wander without bothering other patrons.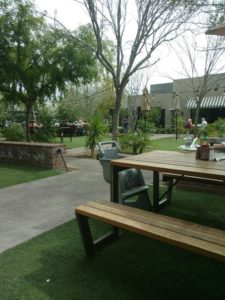 7100 North 12th St., Building Two
Phoenix, AZ 85020
Luci's is a local shop that is completely family friendly. Their café and coffee bar provide food and drinks made from local ingredients, in order to promote the support of local businesses. In addition to the café, there is also a marketplace to purchase local goods and foods. The Orchard has plenty of space for children to run around safely and allows for a fun family outing. There is also a vintage ice cream shop that will bring out the kid in everyone.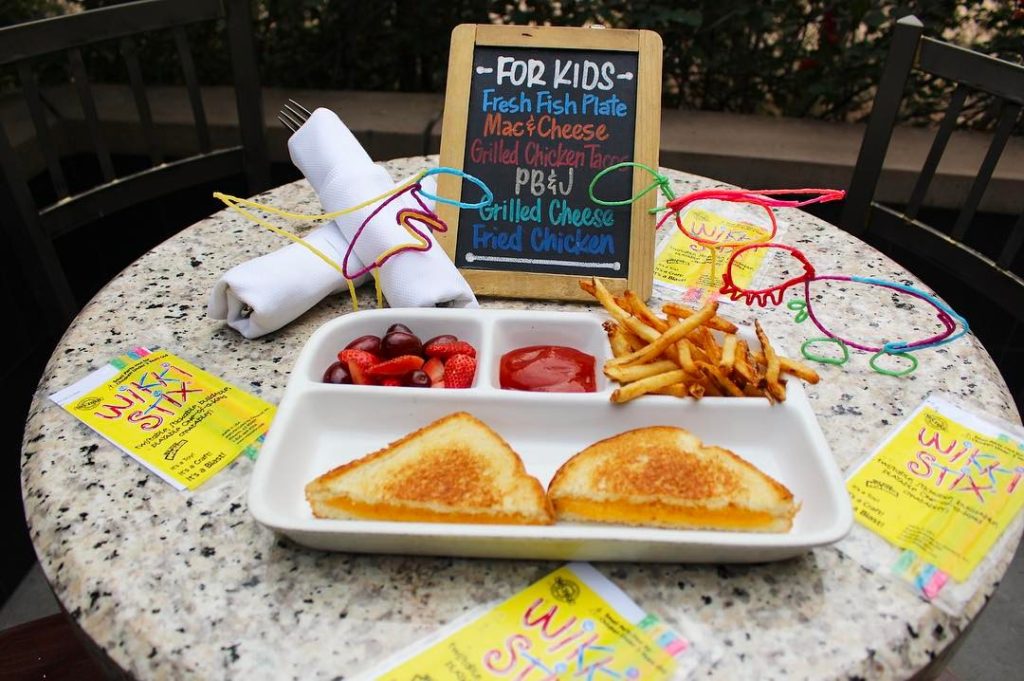 5040 North 40th Street
Phoenix, AZ 85018
This popular, neighborhood-casual restaurant is a perfect spot for a family meal. They strive to use organic, non-processed foods throughout their menu, in a casual, affordable setting. Not only do they have high-quality, delicious, healthy food, but they also have creative menu items for kids, such as their PB&J sushi. How fun!
6106 S 32nd St
Phoenix, AZ 85042
(602) 276-6545
The Farm at South Mountain offers three amazing restaurants, but the best family-friendly option is The Farm Kitchen. Here they serve farm to table food in picnic baskets. Guests are encourage to take their baskets to a picnic table outside, wander the groves and make your own picnic, or find a spot indoors. The groves provide plenty of space for children to roam and it is pet friendly as well!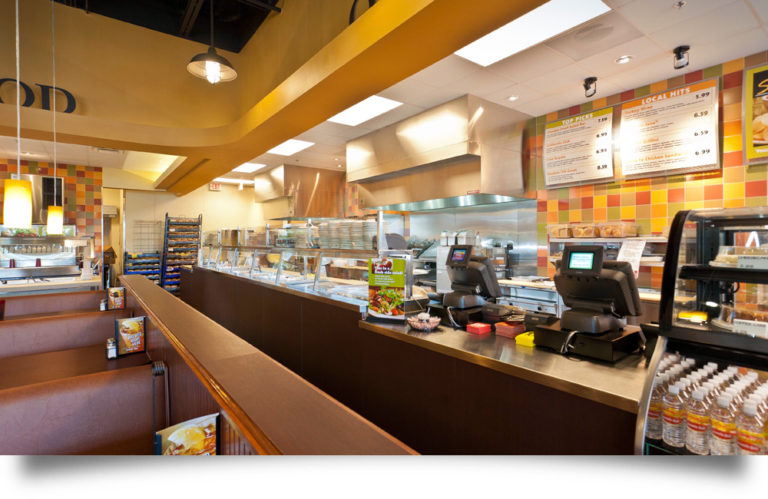 There are numerous locations throughout Phoenix, including the following location
10217 N Metro Pkwy W
Phoenix, AZ 85051
Jason's deli is a casual café, focusing on sandwiches, soups, and salads that are all made with wholesome ingredients. The casual setting and simple foods make it an easy choice for families. Plus, they also offer all-you-can-eat soft-serve ice cream, which is every kid's dream (and every adult's too if we're honest).
Phoenix has a lot of family-friendly restaurants and activities to offer. Many restaurants have adopted an expanded patio seating layout I order to promote a family-friendly setting and take advantage of the beautiful sunshine and weather Arizona provides. This article was brought to you by North Phoenix Pediatric Dentists, Children's Dental Specialty Group.