Sedation Dentistry – Scottsdale, AZ
It's completely normal for little ones to be a bit anxious about going to the dentist. However, as a pediatric dentist who offers sedation dentistry in her Scottsdale, AZ dental office, Dr. Veronica Martinez, or Dr. V, is a pro at easing children's fears and anxieties. She uses interactive techniques to comfort kids and make dentistry fun. At times, she might use silly words for dental instruments or even sing songs. Nothing is out of reach!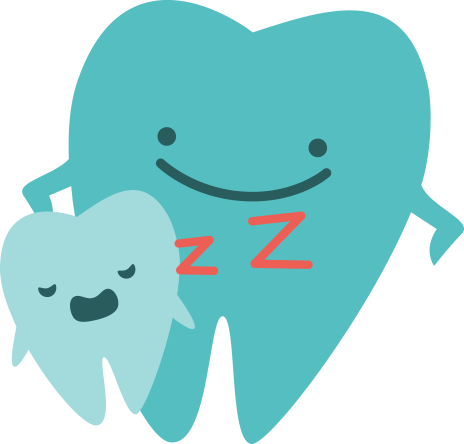 Nitrous Oxide Dental Sedation
Nitrous oxide, or "laughing gas," is a mild, conscious sedative. It's a safe and effective way to alleviate the anxiety of patients. The gas is administered through a small mask over the nose with a mixture of oxygen and has a calming effect that helps kids relax during their dental treatment. Your little one will be awake and able to talk throughout the procedure, but they'll feel happy and maybe a little silly. Once we're done, we turn off the nitrous oxide and they'll breathe 100% oxygen to flush out any remaining gas. It wears off quickly and there are rarely any side effects.

Oral Sedation Dental Sedation
When kids are really anxious or young and are unable to cooperate for dental treatment, oral conscious sedation can be an option. Oral conscious sedation is safe and allows kids to get the treatment they need in our office. It involves taking medication prior to a procedure that dulls the senses and offers mild to moderate sedation. Kids will be awake and conscious during the visit though it's not uncommon for them to fall asleep. Our pediatric dentists have specialty training in oral sedation and follow the American Academy of Pediatric Dentistry (AAPD) guidelines to make sure your child's sedation appointment is safe and successful.

Some patients, due to extreme dental anxiety, their age or the extent of their dental treatment needs, may require the use of IV sedation. When we use IV sedation, we bring in highly trained dental anesthesiologists to ensure your child's safety. Dr. V. has extensive experience with IV sedation and she can talk with you about this option on an individual basis.
Is My Child a Candidate for Sedation Dentistry?
Your child's safety, health, and comfort are our top priorities. If you're interested in sedation dentistry for your little one, Dr. V. will be happy to see you for a consultation. She'll take the time to thoroughly review your child's health and medical history to ensure sedation is a good choice for them. Next, she'll be able to recommend which form of sedation may be the best for them depending on their unique situation, and she'll answer all your questions and concerns. These safe and effective treatments could potentially make caring for your little one's smile much more relaxing and comfortable, so schedule a visit with an expert Scottsdale or Phoenix pediatric sedation dentist to put your child on the path to outstanding oral health.
Book an Appointment