Lip & Tongue Tie Treatment – Scottsdale, AZ
A Quick Treatment for Freer Oral Movement
Does your baby have a difficult time breastfeeding? Do they struggle to move their mouth and tongue as freely as they should? They may have a lip tie or tongue tie. This condition is found in about 5% of newborns and can cause a lot of stress for both you and your little one. Fortunately, at Children's Dental Specialty, we offer a quick treatment for freer oral movement: frenectomies. This lip and tongue tie treatment is quick, easy, and virtually painless thanks to our state-of-the-art soft tissue laser. To learn more about lip and tongue tie treatment in Scottsdale, keep reading!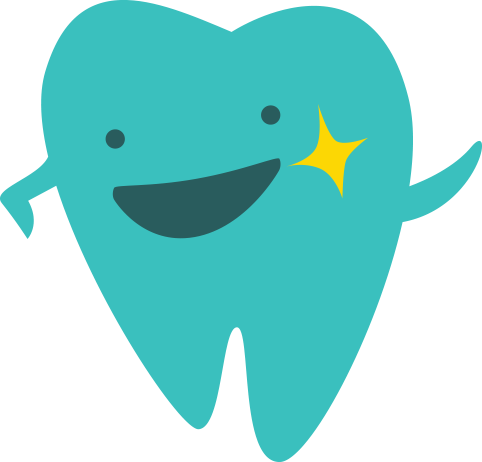 How Do Lip and Tongue Ties Develop?
A lip tie is when the small band of tissue under your child's upper lip becomes too thick. Similarly, a tongue tie is when the supporting tissue under your child's tongue becomes too thick. In either case, the overdeveloped tissue inhibits movement and can potentially make it difficult to breastfeed, speak clearly, and eat properly. Doctors are still unsure what causes lip or tongue ties to occur, but the data suggests that they run in families. While this condition is usually detected and treated in infancy, it can also be diagnosed later in life.
Why is it Important to Treat Lip & Tongue Ties?
Not every lip tie or tongue tie needs to be treated. In fact, the majority of mild cases resolve themselves as the child continues to grow. However, it is important to treat ties that are causing (or have the potential to cause) serious obstacles in day-to-day life, such as:
Difficulty breastfeeding
Trouble eating or chewing
Severe speech impediment
Difficulty closing the mouth
Large gap between the front teeth
If you are worried that your child may have a lip or tongue tie, or if they are exhibiting any of the above symptoms, we encourage you to bring them in for a quick evaluation. We'll be able to identify the lip or tongue tie and determine if it needs to be treated or if they're likely to grow out of it.
Lip & Tongue Tie Treatment
At Children's Dental Specialty, we can quickly and easily treat tongue or lip ties with a simple frenectomy. This procedure works largely the same for patients of all ages and can nearly always be completed in a single appointment. Once it's been determined that a frenectomy is needed, we'll numb the area of the mouth with a reliable local anesthetic. Then, we'll use our state-of-the-art soft tissue laser to snip away just the right amount of excess tissue. This advanced piece of dental technology is far faster, more comfortable, and more precise than traditional lip and tongue tie treatment. Plus, it's minimally invasive and promotes a faster recovery time! To learn more about our soft tissue laser, frenectomies, or lip and tongue ties, we encourage you to give us a call or schedule a consultation.
Your Child's Smile Deserves the Best!
Schedule a visit with an expert Phoenix or Scottsdale pediatric dentist to put your child on the path to outstanding oral health.
Book an Appointment