Emergency Pediatric Dentist — Scottsdale, AZ
Quality Care When You Need It Most
We're all about keeping our patients' smiles healthy and pain-free, which is why we'll make every effort to treat your child as quickly as possible if they're hurting or they've been in an accident. Our emergency dentist in Scottsdale is on call 24 hours a day at Children's Dental Specialty. Please call our office and follow the prompts for Emergencies to be connected with a member of our team who can help you get connected with your child's CDS dentist.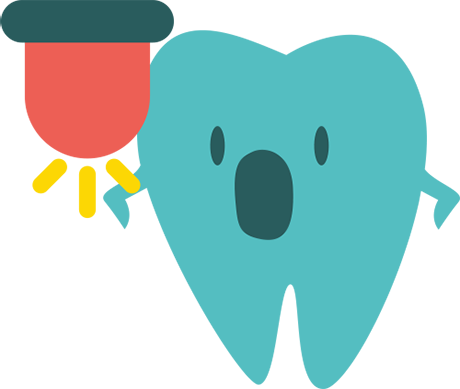 Why Choose Children's Dental Specialty for Emergency Dental Care?
Same-Day Emergency Appointments
Calming Dental Sedation Available
We Happily Welcome Dental Insurance
How We Treat Dental Emergencies
Schedule a same-day appointment. When you give us a call, we'll make an appointment for your child as soon as possible, likely on the same day as their injury. Over the phone, we'll share tips to help you manage the situation in the meantime.
Perform an emergency exam. At our office, we'll perform an emergency examination and take X-rays to identify the source of the problem.
Review findings. Once we've finished with the exam, we'll review the findings to determine the best course of action moving forward.
Create a custom treatment plan. Our team will work quickly to create a custom treatment plan that will provide your child with prompt relief. Some common solutions for dental emergencies include fillings, crowns, root canal therapy, and even extraction.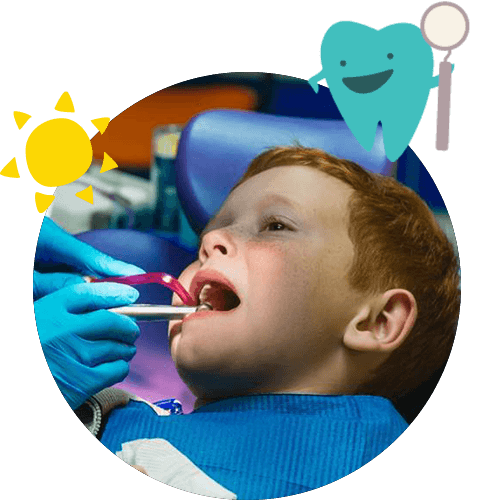 The Most Common Pediatric Dental Emergencies
Dental emergencies happen when you least expect them to. If your child is suddenly experiencing one, you should contact our office right away for assistance. Not only will we schedule you for an appointment, but we'll share tips to help improve your child's situation before you bring them to the dental office. While you wait to see us, here are some of the common pediatric dental emergencies we treat.
Our team will work quickly to create a custom treatment plan that will provide your child with prompt relief. Some common solutions for dental emergencies include fillings, crowns, root canal therapy, and even extraction.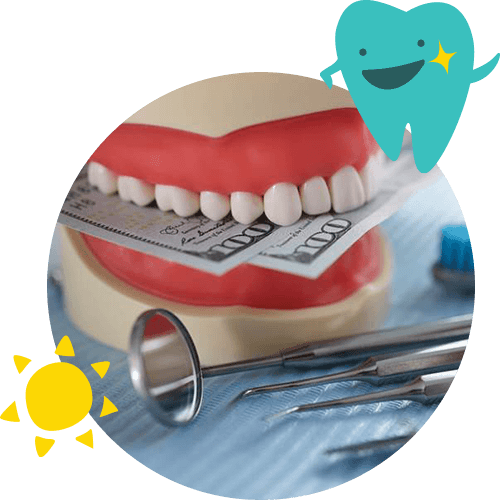 Understanding the Cost of Pediatric Dental Emergencies
Each dental emergency that we come across is different, which is why there's no singular price for treatment. Someone who has a small chip on their tooth can easily be repaired with dental bonding, while a severe toothache often requires a root canal. Depending on your child's needs, the cost of your emergency appointment can vary. However, you can rest assured knowing that you'll be kept informed of the measures we're taking to restore your child's oral health, and we'll always speak with you first.
How to Prevent Pediatric Dental Emergencies
A dental emergency is something you can't always avoid. Whether your child is playing their 100th game of tackle football or taking laundry downstairs to wash, accidents can happen at the most unexpected times. Although you may not always be able to predict or plan for the worst-case scenario, there are ways you can better protect your child's smile to help keep it intact. Our team has compiled the following tips for you to review as a way to think about how to prevent dental emergencies in Scottsdale:
Ask your child to wear a mouthguard when playing sports or other physical activities with a high risk of impact
Don't let your child use their teeth as tools
Schedule routine pediatric dental checkups
Practice regular brushing and flossing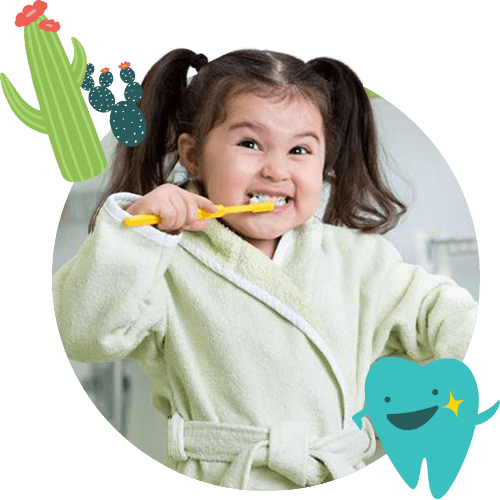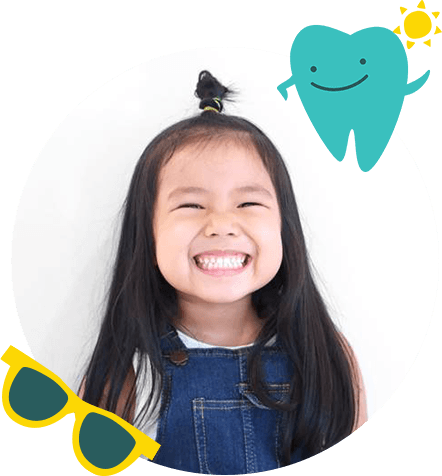 Keys to Preventing Pediatric Dental Emergencies
Although some dental emergencies are unpredictable and unavoidable injuries or accidents, many cases can be prevented ahead of time. According to the American Dental Association, most patients who need urgent treatments often struggle with tooth decay that might have been stopped if it was addressed early on. When it comes to your child, there are several measures you can take to significantly reduce their risks. Keep reading to learn five essential steps to help your little one prevent dental emergencies in Scottsdale. Be sure to contact our team if you have any questions along the way, and we'll be more than happy to help!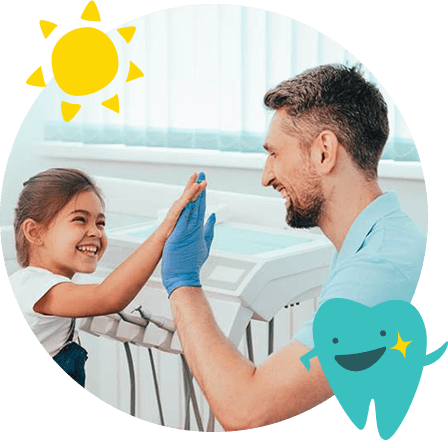 Make Sure Your Child Gets 2 Checkups a Year
Many dental issues can develop without you seeing or feeling them, such as cracks in your teeth, cavities, and even infections. Your child is less likely to notice a developing issue until it's already too late and causing discomfort for them. For this reason, it's best to schedule routine dental checkups with us every six months (or sooner). Our team will monitor their oral cavity and address any growing problems before they can become more serious issues later on. We'll also polish their pearly whites so they can enjoy a clean and healthy smile.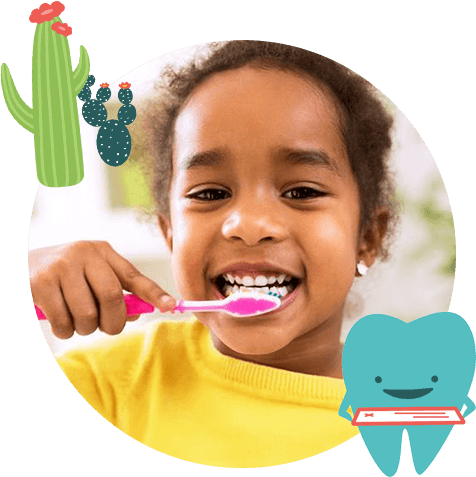 Practice Good Dental Habits at Home
One of the best ways to prevent dental emergencies is to practice good dental hygiene every day. Without proper brushing and flossing, your child could be at risk of plaque, tartar, and bacteria buildup along their gums and teeth. These particles can gradually weaken their enamel and infect the gum tissue, which can easily become a dental emergency. To prevent this, have them brush for two minutes twice daily, help them floss their teeth at least once a day, and get them to regularly rinse with mouthwash.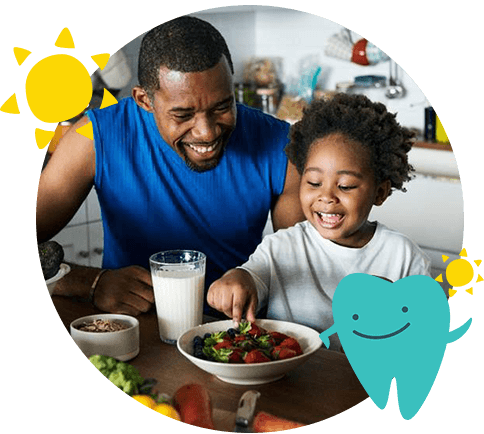 Be Careful With Your Child's Diet
Your little one's diet is crucial for protecting their dental health. Consuming sugary treats, sticky sweets, hard meals, and acidic drinks too often can put them at risk of numerous dental issues, including abscesses and damaged teeth. A great way to preserve their pearly whites is to provide them with meals that are rich in fiber, vitamin C, and calcium to keep their pearly whites strong.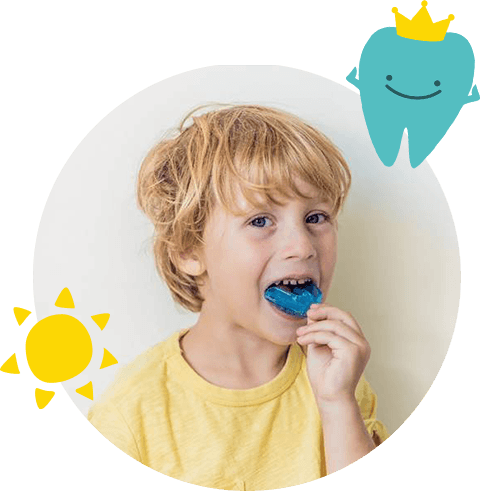 Protect Their Smile with a Mouthguard
While tooth enamel is the most durable material in the human body, it can still be damaged by physical trauma or excessive pressure. If your child plays sports where they can get hit in the face, then you might consider investing in mouthguards for them. With these custom-made and comfortable appliances, you can effectively protect your little one's smile and save them from needing restorative treatment. Speak with us if you notice they grind their teeth at night, as we can also offer nightguards for bruxism.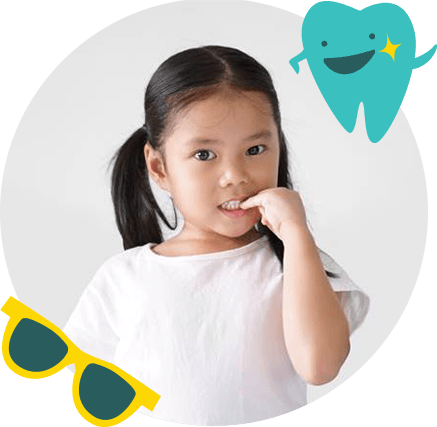 Remember: Teeth Aren't Tools!
Does your little one bite their fingernails or chew on ice? Do they try to open up bags or hold items with their teeth? While this might be tempting, doing so can also make their pearly whites vulnerable to injury. Not only can this increase their risk of chipping or cracking their teeth, but it can cost you time and money if it becomes a dental emergency. Make sure they don't use their teeth as tools or bite into hard objects, and they'll be able to enjoy a healthier smile in the long run!
Your Child's Smile Deserves the Best!
Schedule a visit with our expert Scottsdale emergency pediatric dentist to put your child on the path to outstanding oral health.
Request an Appointment