Cavity Prevention – Scottsdale, AZ
At Children's Dental Specialty, cavities don't stand a chance! We offer an array of solutions for cavity prevention in our Scottsdale, AZ dental office, including fluoride and xylitol treatment in Scottsdale. We can also stop or reverse decay in its earliest stages without drilling using ICON Caries Infiltrant. Dental caries, or cavities, are the most common disease of childhood, which is why strengthening the teeth and banishing decay before it starts is so important. Read on to learn more or schedule a visit with a Scottsdale pediatric dentist today!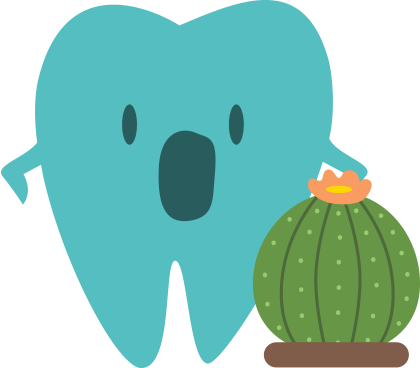 For our families who don't use fluoride, we offer xylitol treatment at Children's Dental Speciality so your child can still benefit from a professional anti-cavity treatment. We painlessly and quickly test the amount of bacteria in your child's mouth with our CariScreen Testing Meter, allowing us to customize the treatment to their needs. Xylitol is a naturally occurring sweetener found in fruit and vegetable fibers. It has also been used as a sugar substitute for years. While it might sound funny that a sweetener can fight cavities, it has been found to be safe and effective for preventing tooth decay in kids by neutralizing acids and encouraging saliva flow. How sweet is that?
Using topical fluoride is a simple, safe way to prevent cavities. Fluoride is a naturally occurring mineral and the active ingredient in toothpaste. It strengthens the enamel and rebuilds soft spots on teeth to make little pearly whites nice and strong. We typically end kids' hygiene appointments with a fluoride treatment. We can apply it with a tasty foam or gel in a tray or, more often than not, we'll simply paint on a fluoride varnish since the process is speedy and well tolerated.
If we spot incipient caries, or very early cavities, have no fear. ICON to the rescue! Using ICON Caries Infiltrant we apply a highly fluid resin that painlessly enters a tooth's pore system to prevent cavity-causing acids from getting through. This stops tooth decay in its tracks without a drill or needles, even in hard-to-reach places.
Your Child's Smile Deserves the Best!
Schedule a visit with our expert Scottsdale pediatric dentist to put your child on the path to outstanding oral health.
Request an Appointment