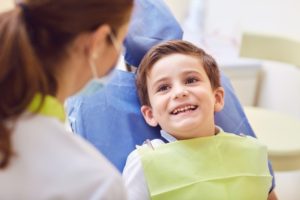 Aside from regular brushing and flossing, your child needs to visit their dentist every six months to maintain optimal oral health. These checkups and cleanings are essential to your little one's overall well-being and quality of life. Unfortunately, being afraid of the dentist can prevent them from getting the care they need. With IV sedation, your child doesn't have to worry about any dental procedure! They'll be able to comfortably and happily receive the treatments they need for a healthy smile. Read on to learn more about this type of sedation and find out if your little one is a good candidate.
What Is IV Sedation?
IV sedation means your child will be receiving sedative medication intravenously. It's a simple and safe type of sedation that's commonly used for both children and adults! Of course, your pediatric dentist will administer appropriate-sized doses for your little one. It'll be just enough to manage your child's anxiety.
Keep in mind that the medication is not meant to induce sleep, but rather soothe and deeply relax your little one. They will be able to breathe independently as well as respond to the instructions given by the dentist. For this reason, IV sedation is considered a safer alternative than general anesthesia.
Is IV Sedation Safe for Children?
Absolutely! The dental team will have a specially trained and certified nurse anesthetist bring hospital-level sedation to your child's dental office. As a professional with proper training, they have plenty of experience monitoring vital signs and are fully up-to-date on all related safety protocols and established emergency procedures. They will keep a close eye on your little one during their treatment, ensuring everything is going according to plan. Don't worry – your child will be in good hands!
How to Know If Your Child Is a Good Candidate for IV Sedation
During your child's dentist appointment, they'll let you know if IV sedation is a viable option to consider. If any of the following points apply to your little one, they may be a good candidate for this type of sedation:
Extreme fear of going to the dentist
Previous traumatic experience at the dental office
Need to undergo several or complex treatments
Have a strong gag reflex
Have very sensitive teeth
Get easily overwhelmed by the noises and smells of the dentist's office
About the Practice
At Children's Dental Specialty, we're passionate about helping growing smiles thrive into adulthood. Whether your child needs a routine checkup or a complex restorative treatment, we're prepared to meet their needs. Our team understands that visiting the dentist can be scary for young ones, which is why we're happy to offer sedation dentistry. To learn more about the different types of sedation, visit our website or call (480) 282-6746.