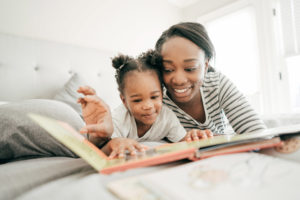 Is your child feeling anxious about their upcoming dentist appointment? It's completely natural. Children often experience anxiety about new experiences, especially when they're uncertain about what to expect. It's worth noting that anxiety is a common concern for adults as well. Fortunately, there are numerous books designed to alleviate kids' apprehensions and educate them about their forthcoming visits to the pediatric dentist. Here are six that can contribute to a smoother appointment experience!
#1: Just Going to the Dentist – Mercer Mayer
This picture book encompasses various aspects of dental appointments that your child can anticipate, including routine X-rays, teeth cleanings, and even cavity fillings! If your child requires treatment for decay, this book is an excellent choice to help alleviate their concerns about the upcoming procedure.
#2: Doctor De Soto – William Steig
In this story, we follow the adventures of Doctor De Soto, a mouse dentist, and his diverse animal patients. When a fox arrives with a painful toothache, the compassionate dentist demonstrates his dedication to healing and making all his patients feel better. This book is a delightful portrayal that casts dental appointments in a positive and heartwarming light!
#3: The Berenstain Bears Visit the Dentist – Stan Berenstain
In this beloved classic penned by Stan Berenstain, the Berenstain family pays a visit to their dentist. The tale covers various elements of your child's dental appointment, such as professional teeth cleanings and cavity checks. It's a delightful reminder that even your kids' cherished storybook characters have dental check-ups from time to time!
#4: Curious George Visits the Dentist – Margret and H. A. Rey
Curious George makes an intriguing discovery when he realizes one of his teeth is loose. This revelation prompts him and the man in the yellow hat to embark on a visit to the dentist. The story captures the mischievous monkey's entertaining and eventful first experience at the dental office. Without giving too much away, let's just say he learns there's absolutely nothing to fear!
#5: Daniel Goes to the Dentist – Alexandra Cassel Schwartz
Surprisingly, tigers can also feel a bit nervous! In this children's book, Daniel Tiger shares his positive experience during his first dental cleaning and check-up. His dentist is wonderfully kind and patient, and they carefully explain each step of the visit as it happens. This approach helps demystify the child's appointment, showing that not everything has to be a surprise.
#6: Peppa Pig: Dentist Trip – Mark Baker and Neville Astley
In this beloved piggy adventure, Peppa Pig lends a helping hand to her little brother, George, as he faces his first visit to the dentist. Despite George's initial nervousness, Peppa offers comforting words of wisdom that help him relax. This heartwarming tale might just be the reassurance your child needs to approach their upcoming dental visit with peace of mind.
The first trip to the dentist can indeed be a little scary, but sharing a few enjoyable children's stories can make a world of difference. Consider exploring some of the books mentioned above; they may very well become cherished favorites for your child!
About the Practice
Are you in search of a trusted and skilled dental team to care for your child? Look no further than Children's Dental Specialty. Their dedicated team is committed to creating a safe and comfortable environment for young patients, helping them embark on a journey toward beautiful, healthy smiles. Moreover, they can provide recommendations for books that will prepare your child for their first dental visit. To schedule an appointment with Children's Dental Specialty or to obtain further information, please visit their website for their contact information.